Downtown Franklin Farmers Market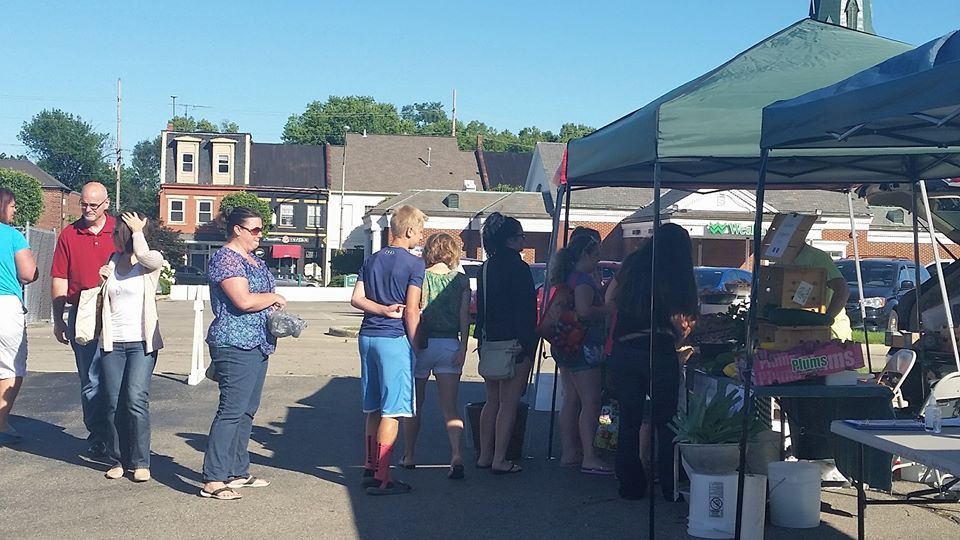 The Downtown Franklin Farmers Market is co-sponsored by the City of Franklin and Chamber45005. Our goal is to help the community "Buy Fresh, Eat Local." The market is held at the Franklin City Building on Saturdays, 9 a.m. to 1 p.m. Follow us on Facebook for weekly updates, vendors lists, special events, and more.
We look forward to our 9th season starting on May 28. The last day for the market will be Sept. 10.
Questions? Call Chamber45005, (937) 746-8457.
Interested in being a vendor? See below.
Weekly vendor application. We have very few weekly vendor openings, but are happy to accept applications to be placed on wait list.
Artisan/craft vendor application. We reserve several spaces each week for artists (handmade art, jewelry, pottery, etc.) and vendors rotate throughout the summer.
Nonprofit application. We reserve one space per week for a non-profit organization to have an informational booth. We do not accept political or religious groups and no group is permitted to sell items or fundraise at our market.
Recipes and articles
During the market season, we'll be posting recipes from some of our vendors and volunteers. Watch this space. 
Brianna King, Registered Dietitian, Warren County Health District Division of Nursing, kicks off the summer with an article about some great tips for healthy eating. Bri will be at our market on June 11.   Choose Local Foods at Your Farmers Market!  What better way to get involved in your community than by selecting fresh foods from your local farmers market? Eating locally provides a variety of health benefits. Read more.