F.E.W.L. Group makes connections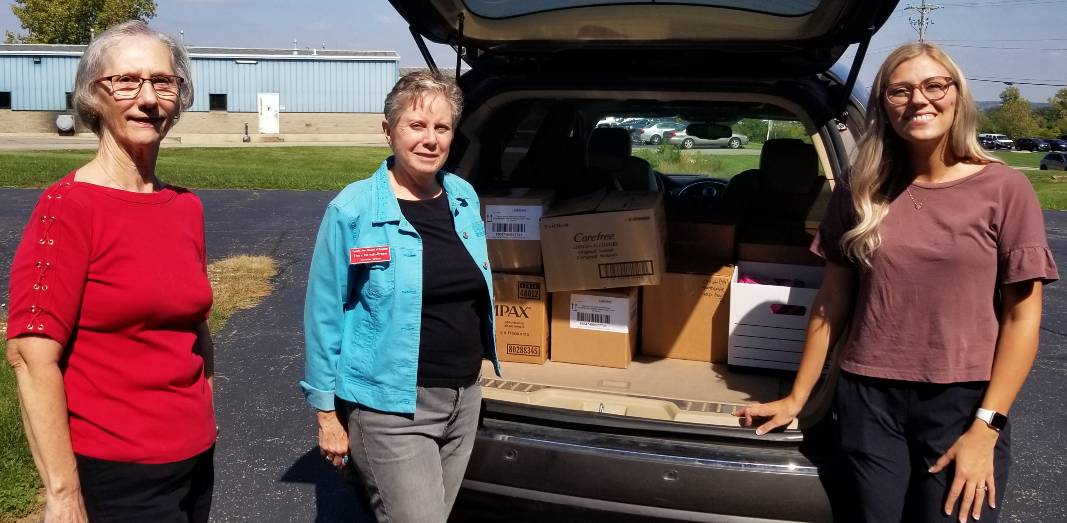 Many thanks to Jocelyn Bialk and Ashtin Parker for sharing info about the T.A.P. Unapologetic project at Franklin High School. The T.A.P. project supplies students with feminine hygiene products (and other basic hygiene supplies).
F.E.W.L. (Franklin Empowering Women Leaders) collect donations at all of our meetings. The preferred brand of pads and tampons is Always.
After our last meeting, Caring Partners International (Hayley Hasty, at right in the picture) and Franklin First United Methodist Church (Linda Smith, at left) connected to partner on a donation of supplies to the high school.